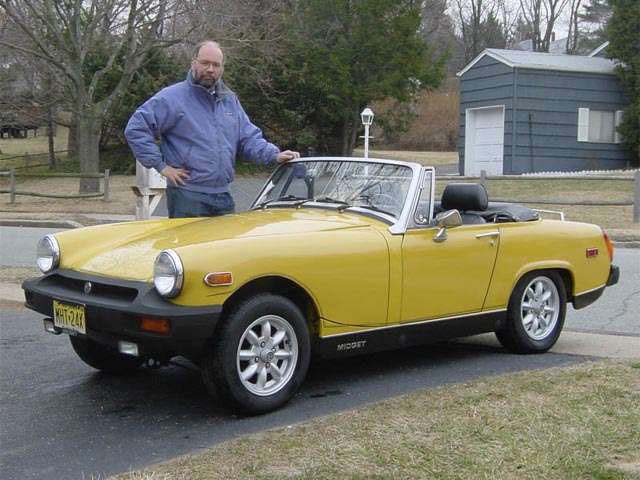 Here I am with my "new" car. This picture was taken in March of 2002.

After many years of never even SEEING one on the road, then a few months of searching,
I took the plunge and became the proud owner of a 1978 MG Midget.
The previous owner lived in Boston and was a founder of the Boston Area MG Club.